Dream Homes by LuAnn Development

Family-owned and operated since 2007, LuAnn Development is managed by owner/general contractor LuAnn Fabian and her son, Dominic. Along with a team of highly skilled subcontractors, LuAnn and Dominic offer services that range from a simple bathroom remodel to brand new, single family home construction. Our firm provides a completely transparent process for our clients from start to finish. Honesty and integrity are hallmarks of the business. LuAnn is passionate about being a part of clients' dream home—from inception to reality. From the initial proposal to selecting interior finishes to the final inspection, LuAnn Development is committed to creating truly exquisite, impeccably constructed, livable spaces. Contact LuAnn if you have a building project in mind. 
---
---
Partnering With ENERGY STAR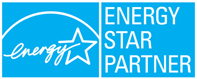 LuAnn Development is proud to offer new homes that have earned the ENERGY STAR® label. The ENERGY STAR label means that your new home has been designed and built to standards well above other homes in the market today.  It means better quality, better comfort, and better durability.  It also means that your new home is a better value for today, and a better investment for tomorrow.  The ENERGY STAR label gives you the peace of mind that your home has undergone a better process for inspections, testing, and verification to ensure that it meets strict requirements set by the U.S. Environmental Protection Agency (EPA).
Learn more about ENERGY STAR certified new homes at www.energystar.gov/newhomes.